Must-have Apps for an Optometrist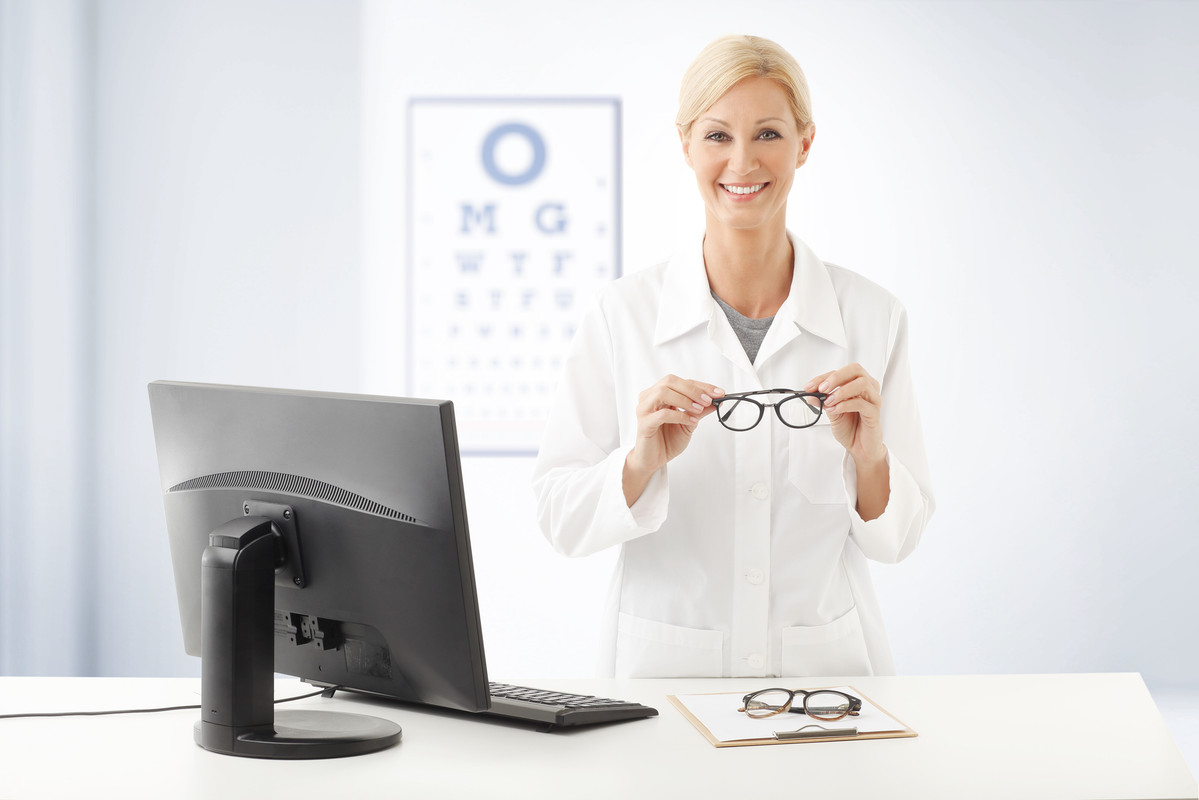 Optometry practices are fast-paced and information-dense environments, most of which would benefit from computer and phone applications to speed up, simplify, or synch the many operations of the business.
Apps have come a long way; new apps can help you with tasks in professional and personal life. If you're looking for an app that can help you store, send, or receive patient protected health information, ensure the app is trustworthy and HIPAA compliant.
We've compiled a list of our favorite apps for optometrists that can help streamline your business.
For virtual meetings
It's impossible to discount the importance of virtual meeting capabilities in today's day and age. Look for an app that can elevate a traditional phone call or conference call.
RingCentral can help you hold face-to-face meetings and provides an excellent screen-sharing mechanism. With the host control and dial-in capabilities, RingCentral is easy-to-use for all involved.
To simplify hiring
Hiring more staff for your growing business can be an exciting but daunting endeavor. Apps can help you simplify the process so you can find qualified professionals who help you bring your high-quality optometry services to more people.
LinkedIn Recruiter helps you find talent faster by searching for people with specific qualifications, contacting candidates via InMail, and creating a talent pipeline.
Upward.net can help you post a job, invite candidates to apply, and communicate with candidates through a messaging portal. You only pay for the service when it results in a hire.
Modern accounting
Accounting for optometrists through Caro & Associates can be easily managed on-the-go through our mobile client resources. Using the following apps can streamline the process so you can spend more time on patient care.
NetClient CS provides mobile access to your online accounting and payroll services. Through the client portal, you can access your account, key documents, stock quotes, your invoices, earnings, and more. You'll also simplify the tax-filing process by having on-the-go access to view and edit W-2 and W-4 information.
QuickBooks Accounting can help you manage expenses and cash flow and see your bottom-line profits and losses with ease. You can easily create invoices, track mileage, and manage expenses through QuickBooks.
Bill.com simplifies payment processes for businesses. You can easily take advantage of bill paying accounting services to receive payments and approve bills through this app.
Our accounting services for optometry practices can help you manage the books in your specialized industry, while these apps can streamline the process for everyday use.
Digitize signed documents
Keeping only physical copies of your contracts can be a massive liability for businesses. Digitizing important documents keeps them safe and helps you better organize and manage critical information.
DocuSign allows your business to use electronic signatures to form agreements. You can also generate contracts and manage the lifecycles of your contracts with this app.
Final thoughts
Chances are, you're no stranger to using apps in your personal life, but you might not have considered their potential to improve your optometry business operations. If your optometry practice needs a little help leveraging technology, allow our app suggestions to inspire the transition.
Caro & Associates provides a full range of tax, payroll, and bookkeeping services to the optometry industry and other professionals.
You can reach us by phone at (206) 497-0671.
If you prefer, email us at info@caroandassociates.com and someone will get right back to you immediately.